Our Story
The authentic venitian shoes Made in Friuli, to you.
We are a couple from Venice and Seville, overtime looking for new opportunities, with a great desire to import and export the best of each country.
The idea of Gondolina, started in an afternoon walk in the venetian calli (streets), where we were about how to keep connection within both our cities, and suddenly we stopped in front of a shop, we saw it. We instantly picture it and how to make it real, make a business based in the incredible and well-known Italian fashion, with a product which wasn't available at its fullest in Spain and around the world, The authentic Venetian Shoe.
After a lot of efforts and overnight studying and planning, we made the product we dreamt about. We maintained the historical manufacturing process of the authentic Venetian shoes, and we add and extra support sole to make our clients walks, the most comfortable as possible.
We worked and still work hard to offer the best quality Venitian shoe, fully handmade by italian artisans with italian materials, handcrafted in its very original Friuli (Venitian mainland). 
This is how our Gondolina was born.
From the beginning we had clear that we wanted to export the best of Italy, and doing it with the highest quality materials, best artisans in Friuli, respecting the enviroment (our sole is made with recycled rubber) and keeping the Venetian Spirit.
From Venice to you
Some ideas of what could you design
Mary Jane Model

Special designs

Fresh and young model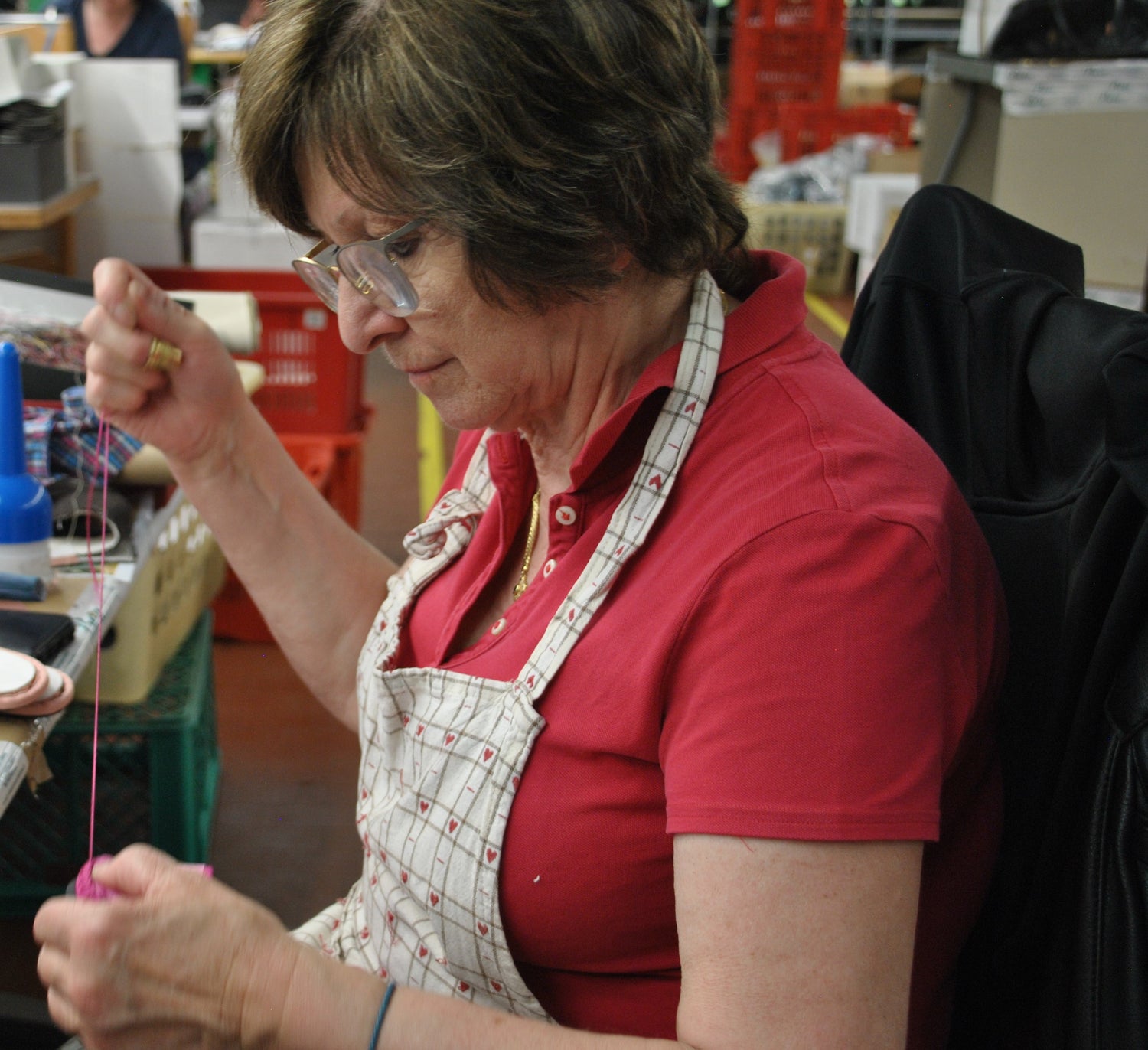 Create a unique present for your weeding or a special event, that everyone will remember forever
Your collection will be Hand-Made by the most professional artisans in the original Friuli (Itali), taking care of each single detail to make sure we create together a piece of art.
Contact Us
How we do it?
Contact Us

Contact us and tell the team the idea you have, for what kind of event, when are you going to need your collection, and all the details we will see together.

Let's Create!

We will work together to have your dream collection ready for your special moment. We will ensure that the shoes have the highest quality than the shoes we make, 100% Made In Italy, Hand-Made, Made with Italian materials, recycled sole...

Make a piece of Art

We will deliver to you, the authentic Venetian shoes you have designed, ready to make a unique and memorable gift.